Anniversary Year 2016
Rosenheim – The year 2016 is not just the 20th anniversary of the festival at Gut Immling, rather also a special year for Hamberger as a company. The company was founded 150 years ago and is run today in the fourth and fifth generation by Peter Hamberger and Dr. Peter M. Hamberger.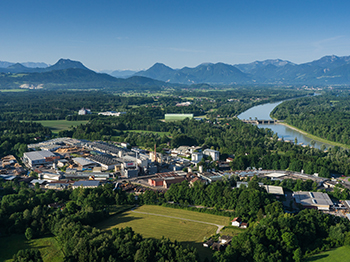 Tradition and innovation, regional solidarity and global success, reliability and flexibility are the principles that have consistently guided our entrepreneurial action. These abilities and skills are what drive the success of a company that can look back over a 150-year successful company history.
The present company was founded in 1866 during the pioneering era of industrialisation. From its origins as a sawmill, match factory and brickworks, the family business has developed into a global company group with more than 2,000 employees, whose core business lies in the manufacture of wood flooring and WC seats.
"We are looking forward to our celebrations in 2016", says Dr. Peter Hamberger, "it gives us an opportunity to reflect on the company's 150-year history and at the same time look ahead to the future". It is therefore not without reason that we deliberately chose the motto "Hamberger – Rooted in the future for 150 years", since this message unites both past and future in a special way.
Looking back proudly on what has been achieved and at the same time looking forward to the future, this is what Hamberger also wishes for the organisers of the Gut Immling festival and congratulates them warmly on their 20th birthday.